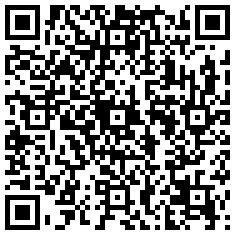 Speaking directly to consumers through social media communication platforms is a priority for businesses all across the country, and Sonoma County's wineries are no exception.
When it comes to mobile communication, there's an app for just about everything. Whether a winery tweets, blogs or offers videos, "going mobile" is clearly winning the hearts and minds of wine lovers everywhere.
J Vineyards & Winery, celebrating its 25th year in Sonoma County, has integrated an informational QR code on two of its upcoming releases–the 2010 J California Pinot Gris and a celebratory J Cuvee 20 "Anniversary" sparkling wine.
By scanning the QR code with a mobile device, consumers are instantly transported to a one-minute educational video on that particular wine. In these "quick hit" videos, J founder and President Judy Jordan shares wine and food pairing tips.
In addition to wine back labels, the QR code also can be found on the J website. A QR code reader for a mobile smart phone can be easily downloaded from an app store.
"This is a quick, easy and fun way for wine lovers to track what's new with our wines," says Jordan.